Company Team-Building Trip to Henan in 2023
Datetime:2023-06-12 13:50:41 Views:538
From 2nd June to 6th June, Our company organized an unforgettable team-building trip to Henan, China, filled with adventure, exploration, and camaraderie. This year's travel experience was unique from previous years, as our employees embarked on a self-driving journey across this spectacular region.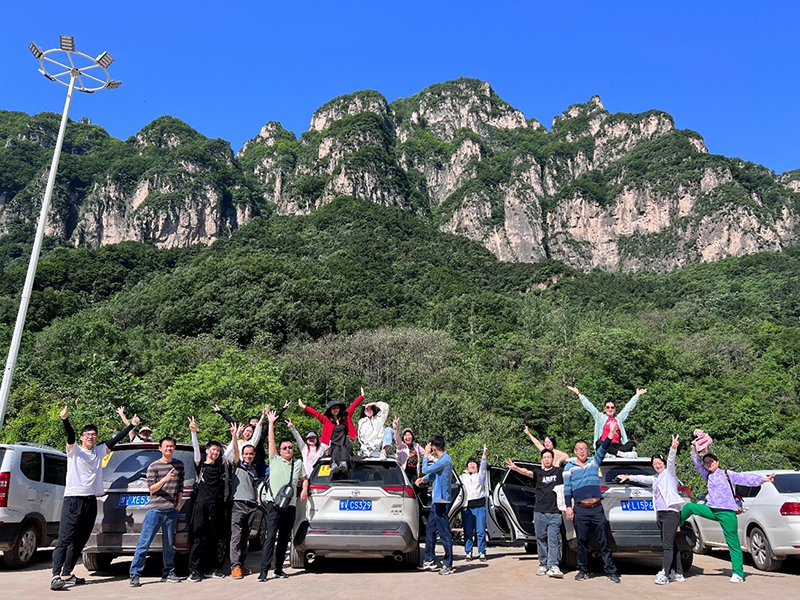 Our journey began in the captivating city of Zhengzhou, where we visited the famed Shaolin Temple, watching in awe as the Kung Fu masters demonstrated their incredible skills. Not far from there, our team got to hike along the scenic and breathtaking path of the Guabi Road, allowing us to take in the region's natural beauty and grandeur.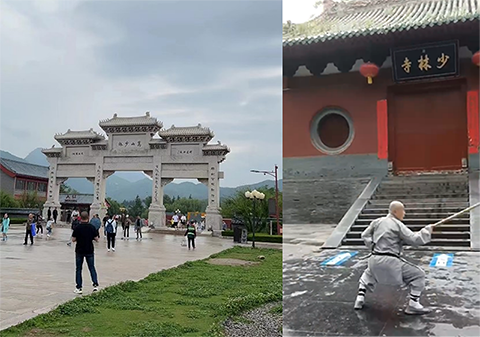 Our adventure continued on as we drove to our next destination, the old and sacred Taoist mountain, Laojunshan. Surrounded by tranquil forests and temples, we hiked to the mountain's summit, where we could enjoy off-the-charts scenic views of the region.
From there, we headed to the city of Luoyang, another important cultural center in the province. We marveled at the iconic Longmen Grottoes, a UNESCO World Heritage Site featuring thousands of intricate carvings and statues.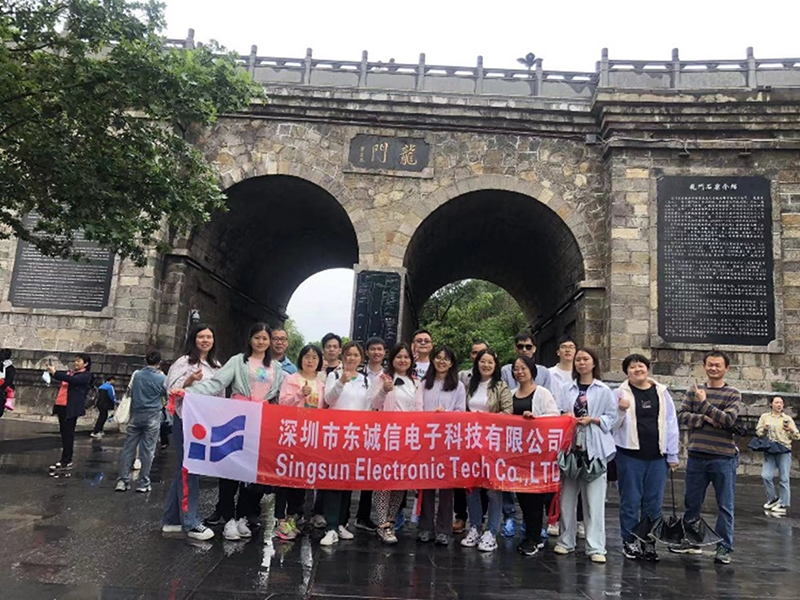 Then, we headed to the majestically rugged Taihang Mountains, where we embarked on an invigorating cable car ride that provided us with a bird's-eye view of the region. We were left awestruck by the panoramic sights from the peak.

Our next stop was the charming and picturesque village of Guo Liang, where we experienced the warmth and hospitality of the locals. We were delighted to observe and learn about their customs and daily routines, which allowed us to immerse ourselves in the authentic rural life of China.
Finally, we drove through the stunning fields of gold, the wheat fields, that surrounded us as we made our way to our next destination. We were in awe of the local farmers during the harvest season, showcasing their skills and hard work.
Overall, our team-building trip to Henan was a unique experience, combining adventure, exploration, and bonding. We are grateful for the chance to explore this stunning region and can't wait for our next team-building adventure.